The Reichspeed Racer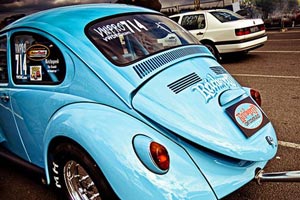 Having debut the car at the 2007 volksworld show and winning a top 20 award at the 2008 volksworld show the racing took over in earnest. 2007 saw the car having its first shake down runs and getting to grips with the whole racing scene, with a best time of 13.1 seconds at 97 MPH. With similar results into mid season 2008 the decision was made to take the car from street / strip car to all out racer. The engine was modified further with the cylinder heads returning to Gene Berg enterprises for a bigger set of valves and compression ratio increase to 11.5: 1.
Now running VP C12 race fuel and an estimated 220 BHP. On its first run with the new set up ( partially tuned ) it ran a 12.8 second at 108 MPH, now fully set up, watch this space for more results.
David Charlton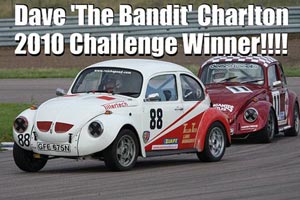 Davids car is a real piece of vw racing history. Originally built as a race car back in the late 1970`s and put into regular use as a forest rally car. Winning many different awards and upsetting one or two of the factory works teams with his consistent success. His car now features a worked over 1600cc engine with an autocraft dry sump system, large valve heads, a one off header and muffler fabricated by Reichspeed aircooled and webber 44IDF carbs. Power is estimated at 148 BHP. Straight cut gears and a quaife LSD are well at home in the gearbox.
Currently David holds the 2008 beetle challenge title, leading the field in the 2009 beetle challenge and also stands in no 1 position in the 2009 B.A.R.C tin top championship. His car has been prepared and maintained by Reichspeed aircooled.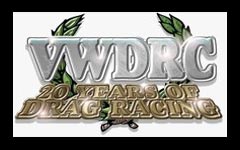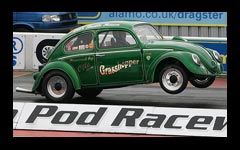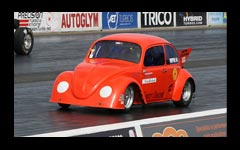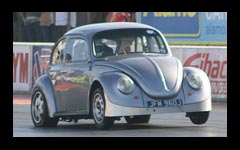 All above images courtesy of the VWDRC, Reichspeed are proud to sponsor the VW Drag Racing Club.
click their logo to visit their site